Colts asked Dolphins for Jaylen Waddle in exchange for All-Pro back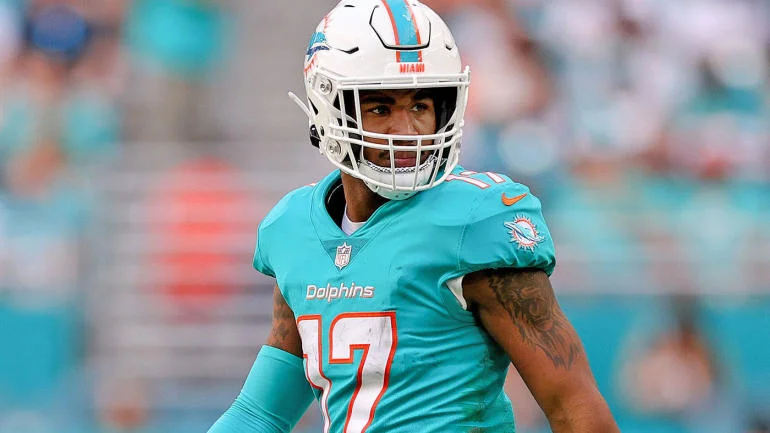 For a team that doesn't want to pay Jonathan Taylor, they sure have a high price tag on the All-Pro back. Last week, the Indianapolis Colts allowed Taylor to seek out a trade and it immediately came with the nugget that they were looking for a first-round draft pick in return. That lofty evaluation of their asset continued to hold firm as the Colts reportedly had trade conversations with various teams, including the Miami Dolphins.
During the negotiations, the Colts asked for star wide receiver Jaylen Waddle "and more" in exchange for Taylor, according to the Miami Herald. A recent report from ESPN that highlighted the Packers were also in on Taylor, acknowledged the Dolphins' interest in the back as well. That report noted that the two sides discussed deals that included draft picks and players, but none of it was enticing enough for Indianapolis to agree to.
Of course, the Dolphins did not oblige the Waddle trade ask and Taylor ultimately stayed put while being placed on the physically unable to perform list, meaning he'll be sidelined for the first four games of the season.
Given Waddle's standing in the league as one of the up-and-coming pass catchers in the NFL, it wouldn't be shocking to learn that the Dolphins swiftly denied that request. It also brings into question how seriously Indy was in trying to move Taylor or if they were simply going to deal him under the circumstance of a Godfather-like offer.
Waddle, a former No. 6 overall pick, burst onto the scene as a rookie in 2021 by recording the most receptions ever by a first-year player with 104 catches. He followed that up with a 1,300-yard sophomore season where he led the league with 18.1 yards per reception. While Taylor is talented in his own right, having an elite pass catcher in today's NFL is more advantageous than an elite back.
The Colts can still trade Taylor — and he reportedly still has interested suitors around the league — and they'll have until the Oct. 31 trade deadline to try and get the compensation they seek.