Colts GM Chris Ballard says Jonathan Taylor's situation 'sucks' for team, fans and star RB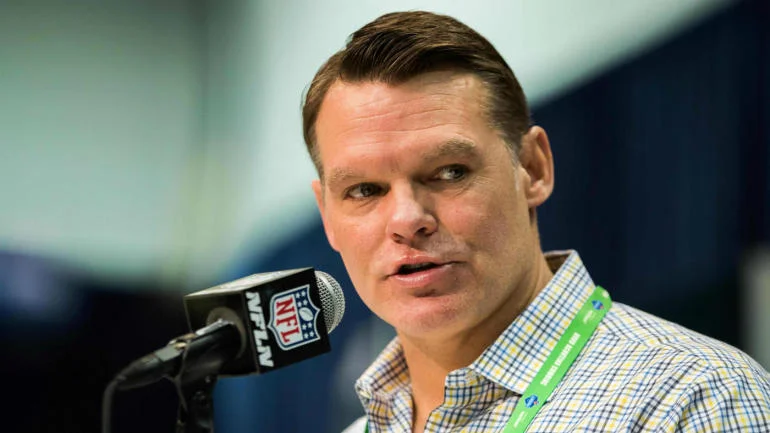 Chris Ballard didn't try to hide his frustration when asked about the ongoing situation with star running back Jonathan Taylor. Mirrored in an ugly contract dispute with Colts owner Jim Irsay, Taylor was ultimately placed on the team's physically unable to perform list after he was unable to find a trade partner before Tuesday's team-issued deadline.
The situation has been an ugly one for all parities involved, a fact that Ballard didn't try to sugarcoat during Wednesday's gathering with the media.
"I'm not going to sit here and give you a rosy picture," Ballard said, via CBS Sports NFL Insider Jonathan Jones. "It sucks. It sucks for the Colts and it sucks for Jonathan Taylor and it sucks for our fans. It's where we're at and we've got to work through it."
The ugliness started when Irsay publicly stated that the Colts would not redo Taylor's contract before the start of the season. Instead of playing under the final year of his rookie deal, Taylor asked for a trade. The Dolphins emerged as one of the teams that was interested in Taylor, but talks never picked up steam after the Colts reportedly asked for wideout Jaylen Waddle "and more" in exchange for Taylor.
With no trades on the horizon, Taylor will miss the Colts' first four games and could miss more if he decides that he has played his final down for the franchise. The Colts have until the league's Oct. 31 deadline to trade him if they choose to do so.
For now, the Colts are moving forward with Zack Moss penciled in as the team's starting running back, with Deon Jackson and Evan Hull stationed behind him. Moss, who was selected 45 spots after Taylor in the 2020 NFL Draft, averaged 4.8 yards per carry on 76 attempts after the Colts acquired him via a trade with the Bills last season.
Taylor's situation is dampening the excitement around rookie first-round pick Anthony Richardson, who was named the team's new starting quarterback following an impressive training camp. Richardson, who flourished during his final year at Florida, is doing his best to downplay the hype surrounding him.
"I know (the Colts) invested a lot in me," Richardson said this week, via Fox59, "but I'm not the only person on this team. They invested a lot into the other players. They invested a lot into this staff.
"I know they're going to ride with me, and I'm going to ride with them. I don't really see it as I'm the main guy because, without the other pieces on the team, team not going to work."